IIIS Held Commencement and YaoClass Meeting 2016
June 23,2016 Views: 0
On June 22, 2016, IIIS Commencement Ceremony and YaoClass Meeting took place at the Lecture Hall of FIT Building. Prof. Andrew Chi-Chih Yao, Dean of IIIS, Dr. Zou Hao, chair professor of Tsinghua University, and Su Peng, Vice Dean of Academic Affairs Office, were invited to attend the ceremony, together with IIIS faculty, graduates of 2016 and their parents and friends. Prof. Xu Wei, tutor of YaoClass 2012, hosted the ceremony.
Prof. Yao, in his address to graduates 2016, said as computer science was in a golden age, all of us were obligated to help Chinese young talents contribute to the development of the world. The institute, in this new era, would commit to providing students with more chances and better environment and culture.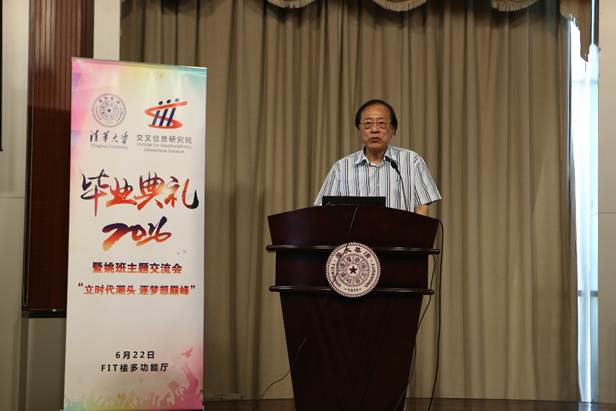 Prof. Yao giving opening address
Another remark was made by Dr. Zou Hao, who touched on his learning and living experience at YaoClass. He encouraged all the graduates to be brave in the future life, to try, to overcome, and fulfill one's dreams.
Dr. Zou Hao giving speech
Li Zhulin from YaoClass 2012 and Zu Chong from graduate class 2011 shared their experience at IIIS, extended their gratitude to Prof. Yao and other teachers, and showed their expectation towards the next phase of their lives. Liu Dingfeng from YaoClass student association presented student activities in the last year.
Li Zhulin giving speech as undergraduate 2016
Zu Chong giving speech as graduate 2016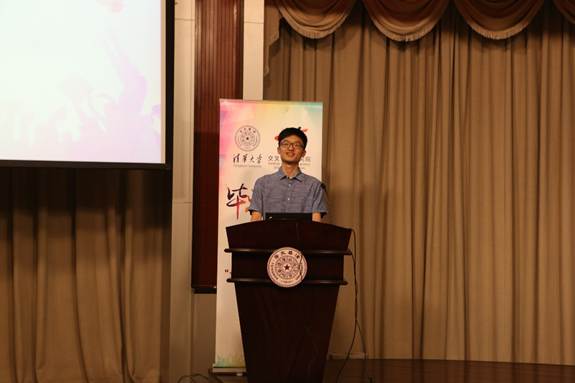 Liu Dingfeng making presentation on student activities
IIIS excellent graduates 2016 and outstanding student leaders 2016 received public recognition during YaoClass Meeting.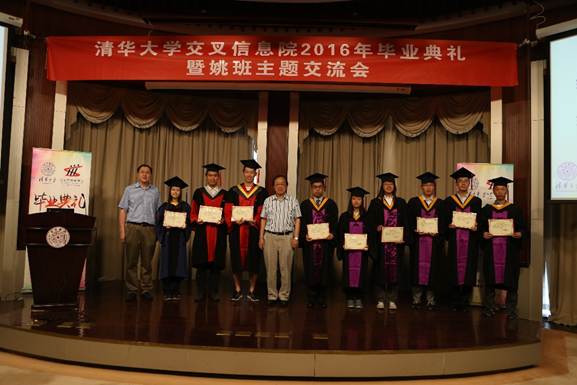 IIIS Excellent Gradates 2016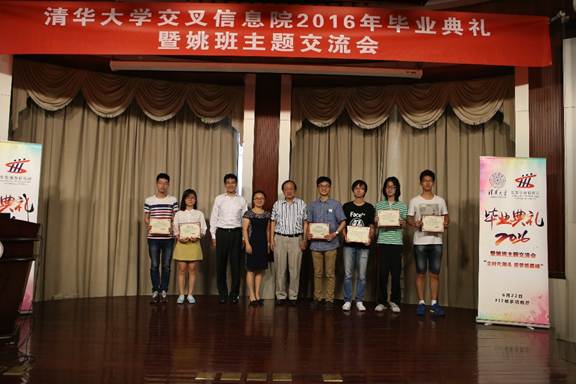 IIIS Outstanding Student Leaders 2016
The Ceremony successfully concluded in the Old Anthem of Tsinghua. This year, 45 IIIS students will receive degree awarding, including 34 undergraduates, 5 PhD and 6 masters. Wish every graduate be the best they can!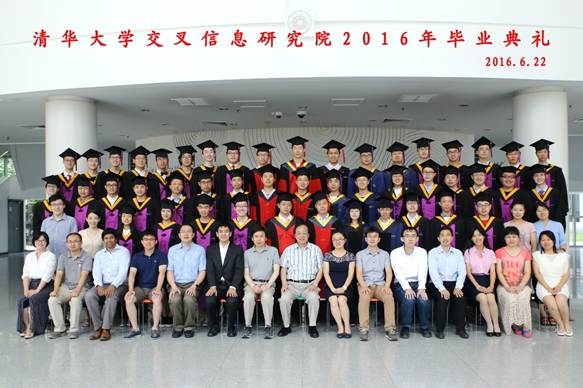 Group Photo
(By Shuai Sun, Photo by Xiang Li)