IIIS and CIFAR Host CIFAR-China QIS Program Meeting 2015
November 23,2015 Views: 0
CIFAR-China Quantum Information Science Program Meeting 2015 kicked off at the Lecture Hall, FIT Building, Nov. 23, 2015. The Institute for Interdisciplinary Information Sciences (IIIS), Tsinghua University, and Canadian Institute for Advanced Research (CIFAR) hosted a delegation of prominent researchers from both China and Canada for this 3-day meeting.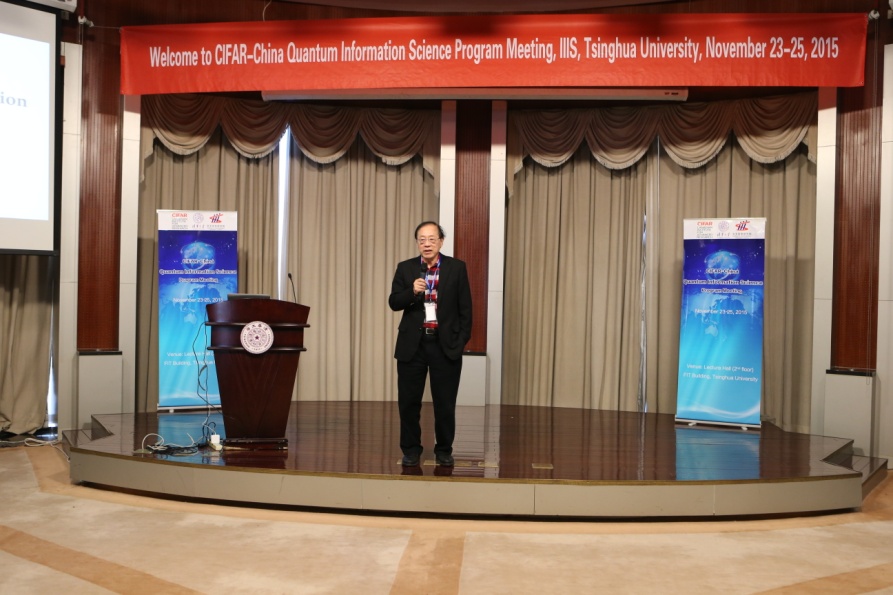 In his opening remarks, Prof. Andrew Chi-Chih Yao, Dean of IIIS, extended his welcome to all the participants and mentioned this annual meeting provided a platform for researchers on quantum information. Having attended QIS meeting 2014, Prof. Yao expected the first CIFAR-China QIS meeting to be as spectacular as in previous years.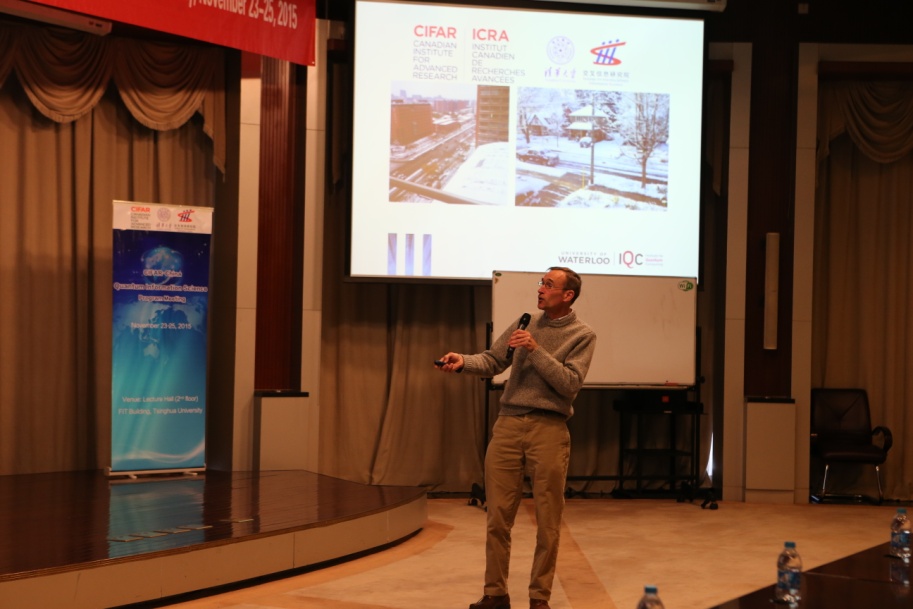 Raymond Laflamme, director of QIS Program of CIFAR, was the first speaker of this meeting. The goal of this program, he pointed out in his talk, is to bring together people who think about quantum information processing from computer science to physics and to make people understand a new piece of either computer science or physics. The 3-day program includes 12 invited talks, covering a range of hot topics like Quantum Noise, Quantum Entanglement, Quantum Tomography, etc. The last but one talk was given by Gregor Weihs, professor at the University of Innsbruck, member of Austrian and American Physical Societies. The title of his talk was "One, Two, and three photons from a nanowire", which is his group's latest research achievements in quantum experiment.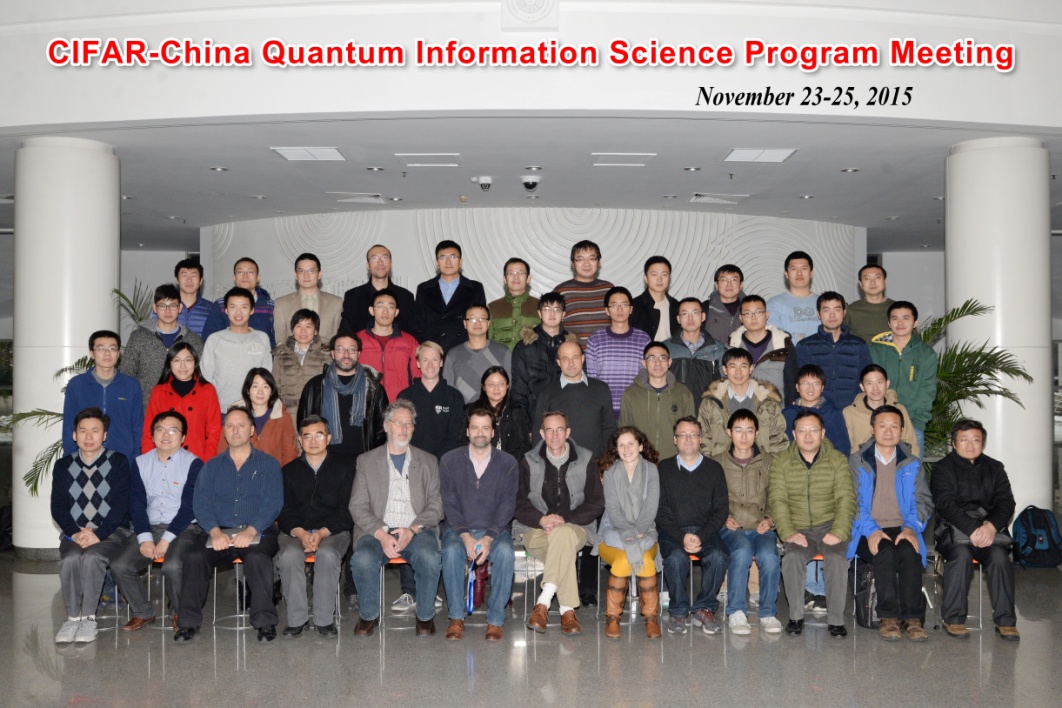 This program meeting is supported by IIIS, Tsinghua University and CIFAR. CIFAR is an institute of advanced study that creates and maintains global research networks working on complex areas of inquiry. It works with senior academics around the world to identify major new areas of scholarly research. The institute assembles diverse groups of scholars in its programs, many of whom are established leaders in their fields, and others of whom are rising academic stars.