IIIS Holds Returning Alumni Forum 2015
April 27,2015 Views: 0
(By Shuai Sun) Tsinghua University celebrated 104th anniversary on April 26th, altogether alumni from around the country and abroad for a weekend of reunions. Among a series of celebration activities, IIIS celebration was highlighted by the Returning Alumni Forum scheduled at 2pm, April 26th. The specially invited alumni, Juanxian Huang of Yaoclass 2004, Wenbin Tang of Yaoclass 2006 and Jiajun Wu of Yaoclass 2010, shared their experience after graduation with students. The forum was hosted by Hezheng Yin of Yaolclass 2011.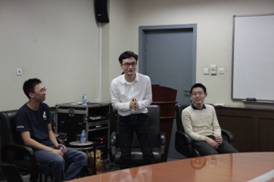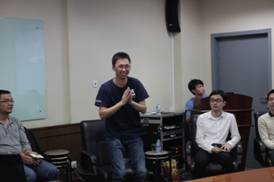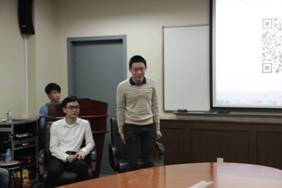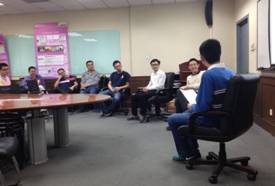 The topics of this forum mainly included years at Yaoclass, research experience, campus life, starting business and learning development planning. In response to the questions collected from Yaoclass students before the forum, the alumni offered various suggestions on course selection, undergraduate research and learning development, etc, from the points of academy and industry.
"The forum reminds me of my campus life", Junxian Huang said, "I'm so proud and excited to come back to Yaoclass and be with these young talents".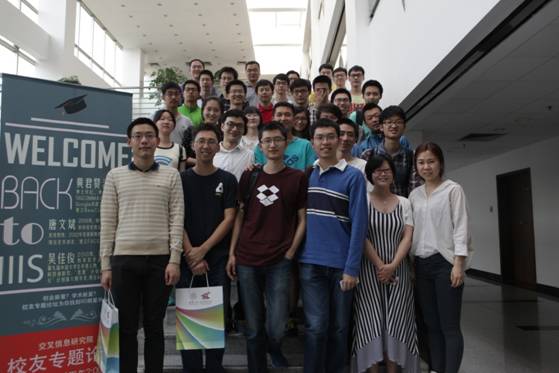 This forum was organized by Yaoclass Youth League.