Officials Visit IIIS and CQI Lab
April 10,2012 Views: 0
April 9, 2012, Yonghua Song, Deputy Director of Talent Bureau from the Organization Department of the CPC Central Committee, Qiuling Song, Deputy Director of Department of Education, Science and Culture from the Ministry of Finance, Shuli Liao, Deputy Director of Human Resources Department from the Ministry of Education and other officials together with Tsinghua Vice President Yong Qiu visited IIIS and CQI lab.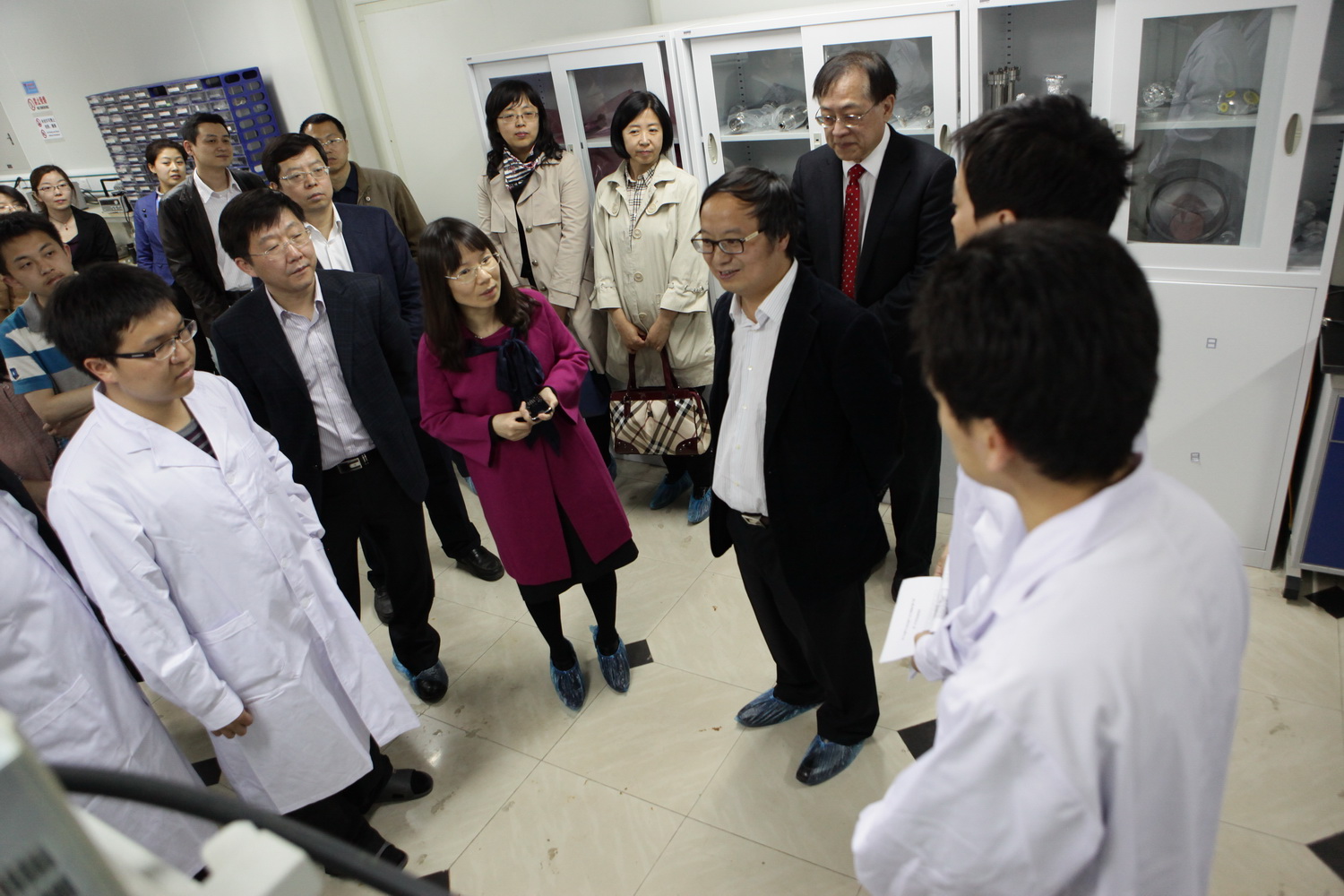 Officials visit CQI lab.
During the visit to CQI lab, IIIS Dean Prof. Andrew Chi-Chih Yao introduced the overall plan and Deputy Dean Prof. Amy Yuexuan Wang presented the principles underlying the genuine quantum networks, the realization of quantum devices and the progress accomplished by CQI. Assoc. Prof. Kihwan Kim showed the experiment results on ion trap and PhD candidates Chong Zu, Ke Liu and Xiang Zhang introduced some key techniques in genuine quantum networks. Director Yonghua Song asked about the design and implementation of the experiments and praised the lab's progress.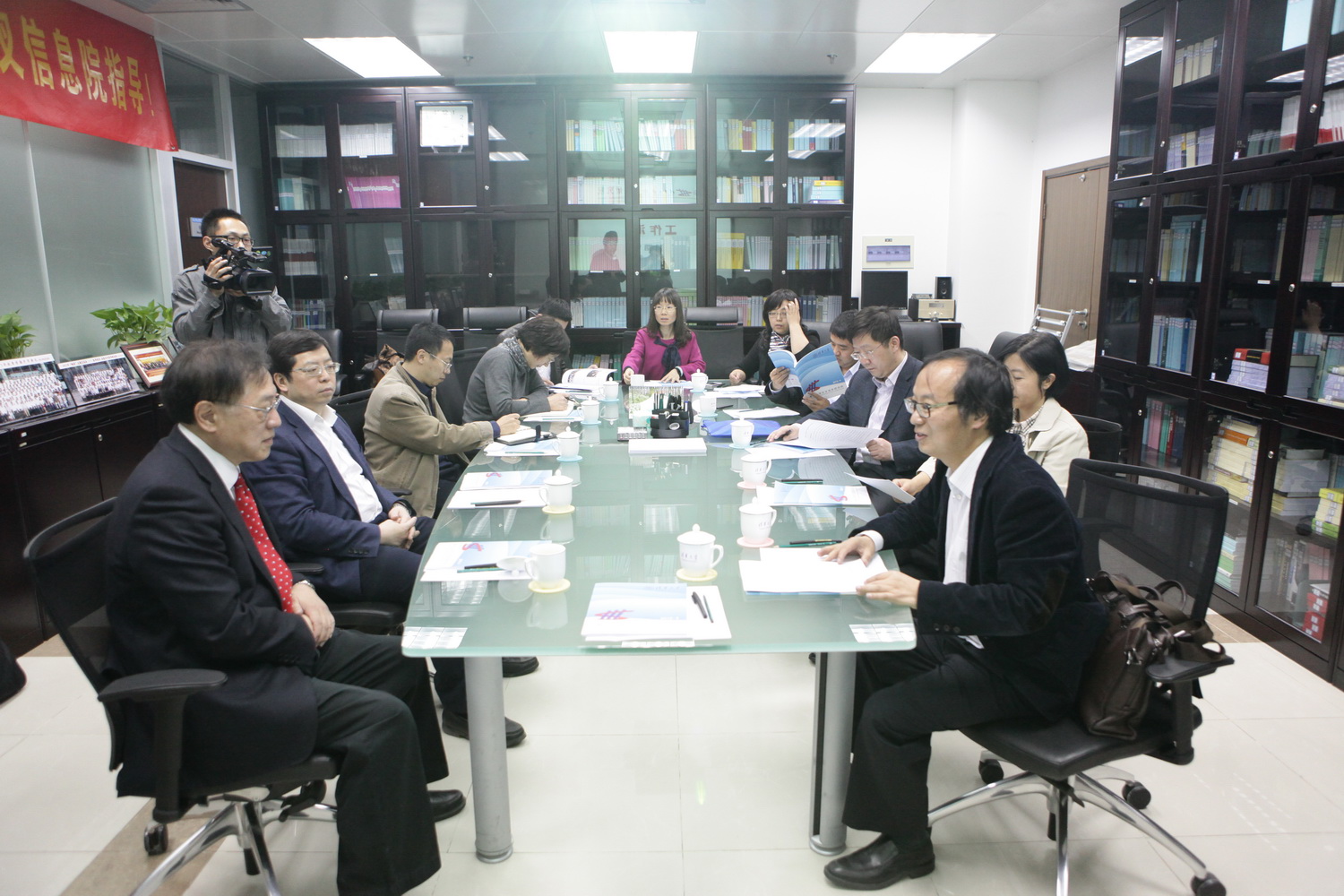 Officials are in a meeting at IIIS.
The officials listened to Prof. Yao's report of past years' work and the Institute's future plans. They sang highly of Prof. Yao's achievements which are constructive, significant and innovative. They will continue to give full support in future.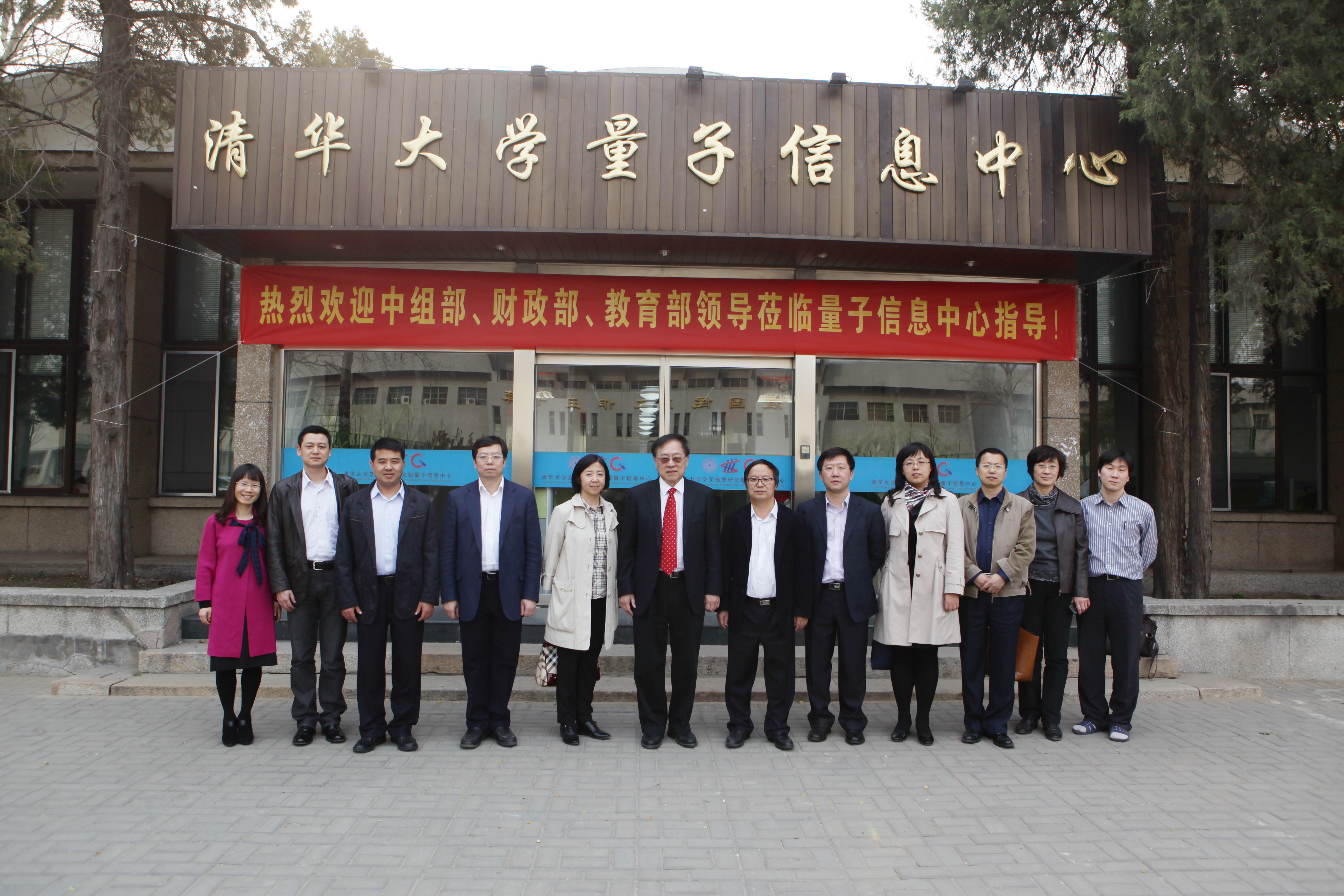 Group photo outside the CQI lab