IIIS Holds the Fourth General Meeting of Graduate
October 15,2015 Views: 0
(By Shuai Sun) The fourth IIIS General Meeting of Graduates took place on Oct. 14, 2015, at room 312, FIT Building. Every October, IIIS Graduate Union holds this meeting, a general election, for a new president of the current academic year.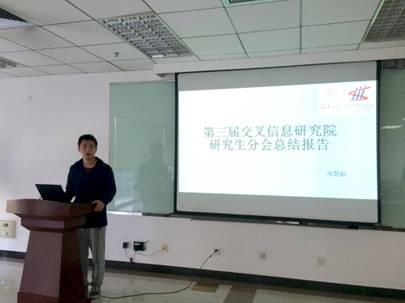 IIIS Graduate Union is mainly made up of the president and 6 vice presidents for one-year term. Representing IIIS graduate student body, the union is dedicated to provide enriched academic and recreational activities. The union, as Huichao Gong, president of academic 2014/15, mentioned in his work summary, managed to host academic forum for doctoral candidates, spring outing, skating and others.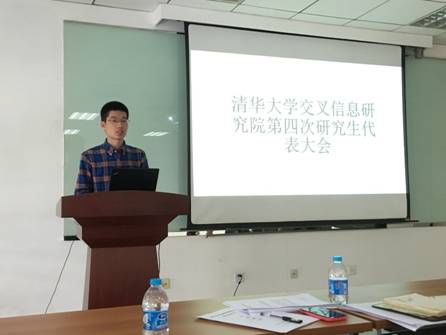 Wei Chang was elected as the president of Graduate Union for academic year 2015/2016. Prof. Jia Jia of Department of Computer Science and Technology, Huaiyi Ren of Student Affairs Office, Tsinghua University, Xiamin Lv and Shuai Sun of IIIS General Office, Jingda Wang, vice president of Tsinghua Graduate Union attended the meeting as invited speakers.