IIIS Holds 2016 Fall Semester Opening Ceremony
September 12,2016 Views: 0
On September 11, 2016, IIIS Opening Ceremony of 2016 Fall Semester took place at the Lecture Hall, FIT Building, with the presence of Vice Chairperson of University Council Zongkai Shi, Dean of IIIS Prof. Andrew Chi-Chih Yao and faculty members. The attendees also included 35 freshmen, 20 new graduates and IIIS faculty.
The Opening Ceremony started with National Anthem of China.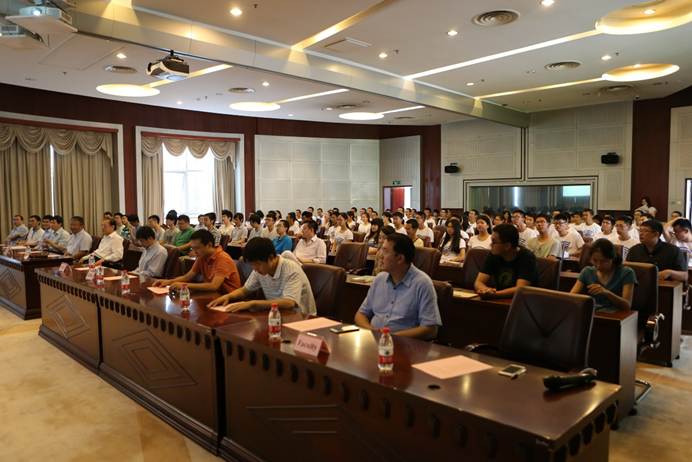 Giving the example of elementary science education in US, Zongkai Shi shared his thoughts and attitudes toward education. He encouraged students to face the uncharted future, observe the world subtly and sharply, make challenges to the prestige of science, focus on the interdisciplinary information of science, and make significant breakthroughs. He hoped all students chase their dreams with faith.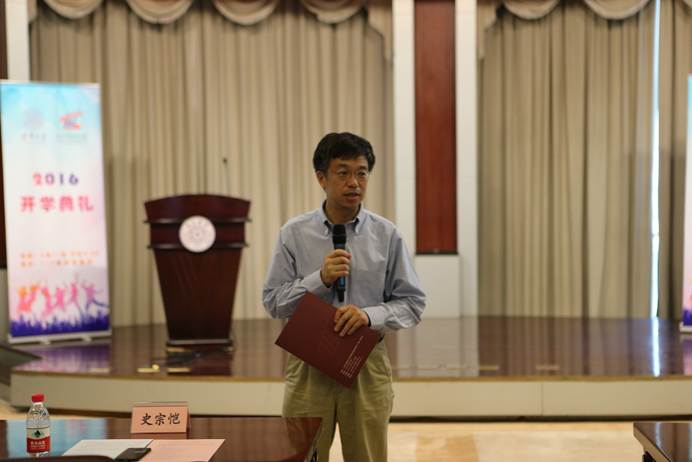 As a tradition, Prof. Yao delivered his welcome address to all new members. "Be the best of whatever you are." He expected IIIS new members to seize the great opportunities in this great era. He expressed his hope that IIIS students could focus on study, take the leadership responsibility, and make contributions to the country and the society.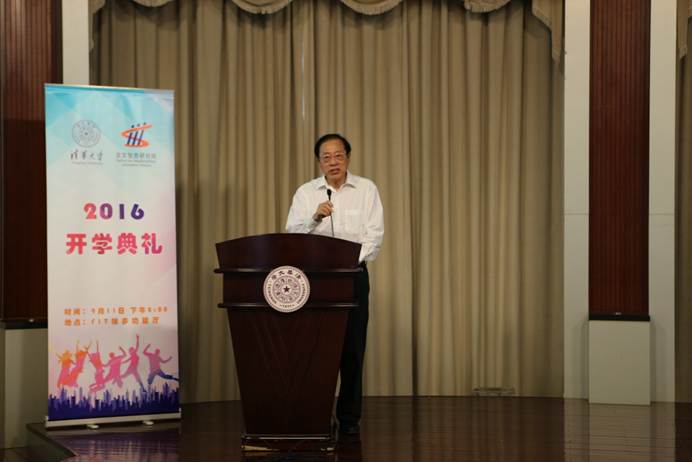 Greetings were also extended from IIIS Associate Prof. Kihwan Kim, on behalf of IIIS faculty members. Having shared his experience studying in Korea, Kihwan Kim encouraged all new members to chase their own unique dreams and play very important roles in development of science all over the world.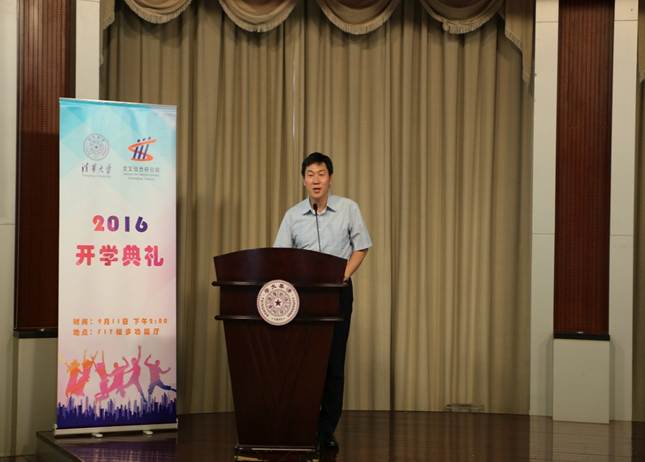 Yaoclass freshman Ce Jin and 2016 PhD candidate Tianyi Zhang, as the representatives of new comers, shared their joy of joining IIIS and determined to broaden their horizons and explore the new science with craftsmanship spirit.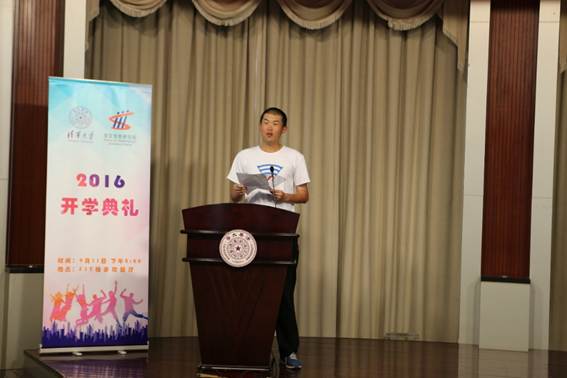 2013 PhD candidate Chuang Gan gave his speech with three key words Diligence, Dreams and Integrated Development to encourage new members to make success of their fulfilling.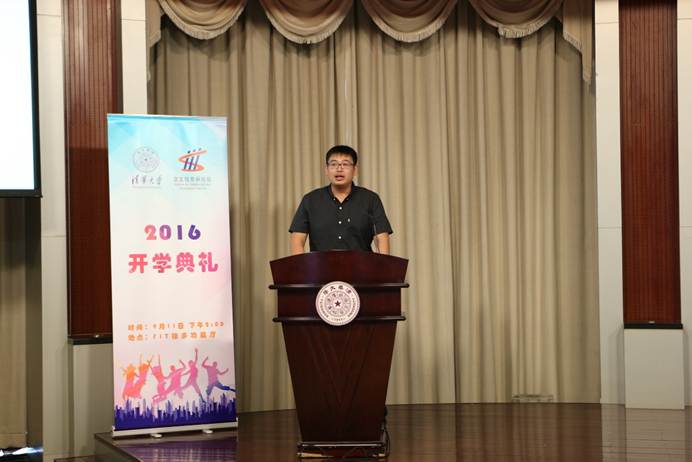 In the opening ceremony, Prof. Zongkai Shi and Prof.Andrew Chi-Chih presented Yao Award to 12 students. They are Haoqiang Fan, Wei Zhan, Lijie Chen, Fanghong Dong, Zhiyuan Li, Zhuang Liu, Chenxing Li, Yuanming Hu, Tiancheng Sun, Ruosong Wang, Tianyi Peng, Yuping Luo. On behalf of the Yao Award winners, Haoqiang Fan shared his experience in Yaoclass.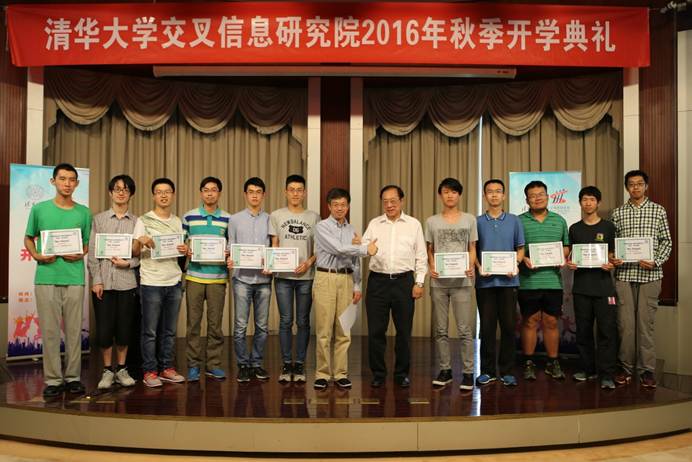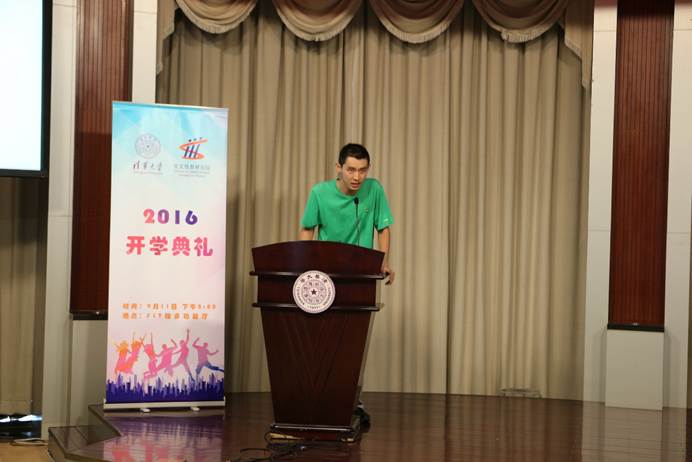 The ceremony successfully concluded in the Old Anthem of Tsinghua.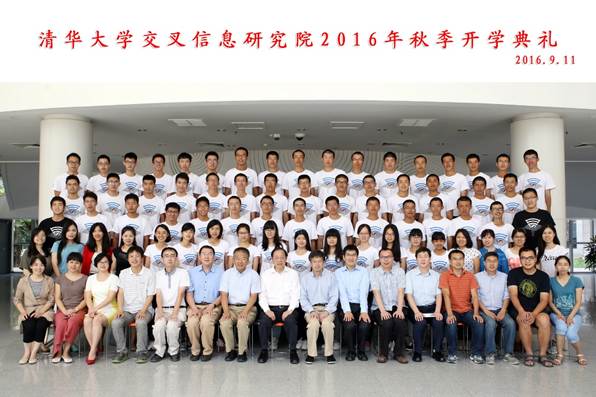 (By Shuang Hao)