Prof. KuangDi Xu visits Center for Quantum Information
April 19,2017 Views: 0
On the morning of April 14th, Prof. KuangDi Xu, Vice-Chairman of the CPPCC and Academician of China Engineering Academy, came to Tsinghua University, paid a visit to Center for Quantum Information (CQI), and had an insight into the achievements of teaching and research of the university. Prof.Yong Qiu, President of Tsinghua University and Prof. Xu Chen, Chairperson of University Council, and Prof. Andrew Chi-Chih Yao, Dean of IIIS, also attended this investigation.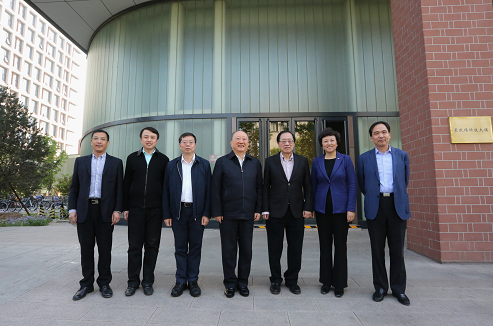 Prof. Kuangdi Xu started his campus visit with CQI at Mong Man Wai Building of Science and Technology, where Prof. Yao introduced the research works, latest research achievements and envisioned prospects of CQI.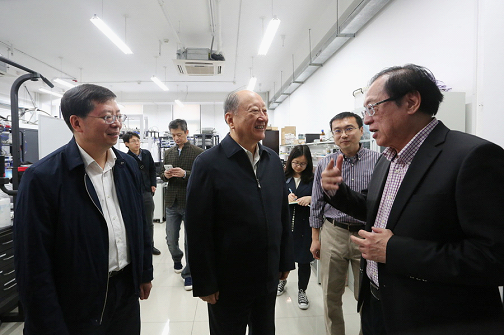 At Superconducting Quantum Computing Lab, Molecular Beam Epitaxy Lab and Ultracold Atom Lab, Prof. Kuangdi Xu listened to Associate Prof. Luyan Sun's presentation on laboratory works. "I am so proud of our scientists", said Prof. Xu, who showed great concern for the application of quantum computation when knowing that CQI members made substantial achievements in this zero-based center at a fast pace.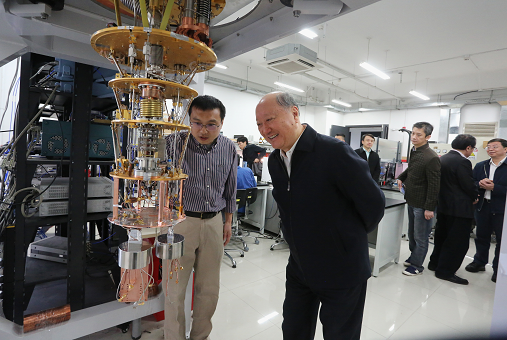 (By Shuai Sun, Yu Fang, Photo by Jiadong Shi)